We have many shows to attend, very crowded, some times very far...taxi drivers not so nice here, so let's go!
Bellezza selvaggia da Alexander McQueen
Wild Beauty at Alexander McQueen
Fur details for bags and shoes
Broccati e pietre preziose per la sera, in contrasto gli stivali sportivi
Brocade and stones for evening, but with super sporty furry boots
...e la sfilata di Chanel, veramente incredibile il set, un supermercato con prodotti Chanel!
Here the terrific Chanel show, the stage as a supermarket, all products labeled Chanel!
molti colori vivaci per borse e cappotti
lots of bright colors in both bags and coats
cinture alte che segnano il punto vita
waisted belts and the chicest trolley
borsa in coccodrillo, verde salvia , nero e rosso
bags in croco, sage green black and red
Finalmente è ora di colazione! Ci fermiamo da The Market, menù semplice e leggero
Lunch Time! we stop at The Market, light french meat Italy food, good for lunch anyway..
.
The Market -15 Avenue Matignon 750008 Paris 01.56.43.40.90
Insalata con Gamberetti con salsa al burro e champagne
Shrimp salad with champagne butter sauce
French toast con mele caramellate
and a dessert...french toast with caramelized apples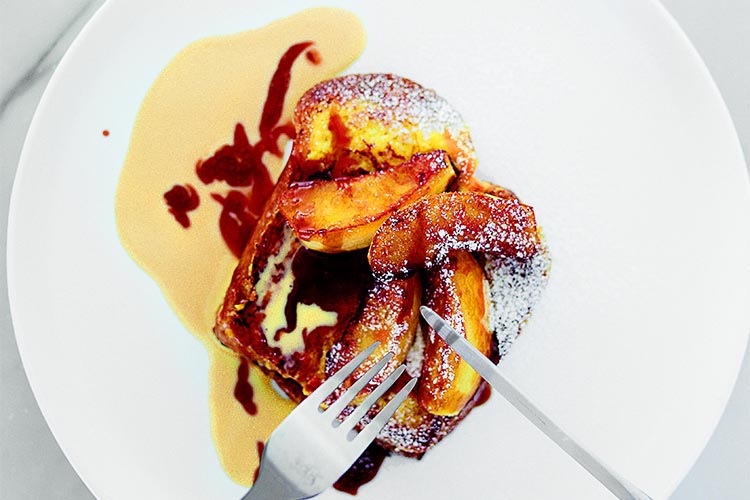 E poi Hermes, sempre elegante, linee sobrie e semplici
Hermes, always chic and simple
Volumi e golfoni comodi
Volumes and cozy knits
Tutti curiosi di vedere la prima sfilata di Nicolas Ghesquiere per Louis Vuitton, dopo 14 anni di Marc Jacobs alla direzione artistica.
La prima uscita, la nuova "petite Malle", un baule LV in miniatura
Louis Vuitton, everybody curious to see what the new LV, after 14 years of Marc Jacobs would look like the first exit, the new " Petite Malle" bag, a miniature of LV trunk
e la bellissima collezione di Valentino..tante proposte ....non riesco a decidere quale proporvi ....
and the super beautiful Valentino... sorry, can't stop to add looks
Un giro in Rue St Honoré, il negozio di Astier de Villatte
bellissime ceramiche..possiamo trovarle a Milano da Rossana Orlandi
Let's have a walk in Rue St Honoré...the flagship store of Astier de Villatte
beautiful ceramics..we can found them in Milan at Rossana Orlandi shop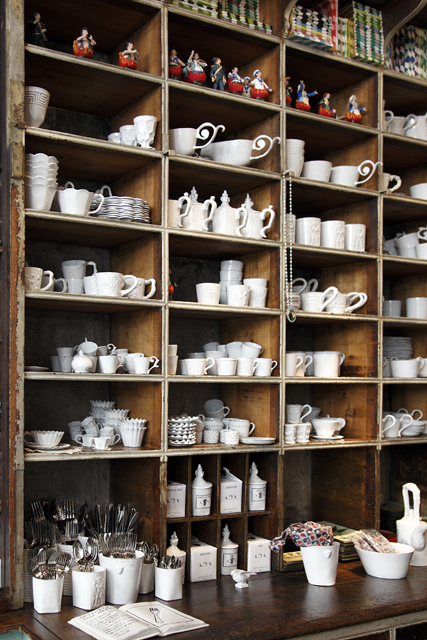 sempre in Rue St Honoré ...fra una sfilata e l'altra, eccomi da Colette, negozio sempre divertente da guardare
Again in Rue St Honore'..between the shows...Colette, always fun and interesting store
A piano terra tanti piccoli gadgets, cosmetici di nicchia gli ultimi trends ....
At Ground floor many gadgets, niche beauty products, the last trends
Ci vediamo presto per il terzo capitolo
See you soon for the third episode