Shanghai è una città enorme, cinesissima ma anche europea per molti versi.
La French Concession è un quartiere molto carino, enclave francese a Shanghai ai primi del 900, ci sono casette cinesi tradizionali, edifici più europei ma sopratutto è la zona dove vivono gli stranieri - tantissimi - e dove si trovano ristoranti e bar molto carini, dove si mangia bene fusion, italiano e francese.
Shanghai is a big Chinese city but very european as well.
The French Concession is a nice neighborhood , it was a French enclave at the beginning of the century, there are many Chinese small houses and many European colonial buildings and is the area where quite all expats live, there are many in Shanghai and here there are small restaurants and bars, serving good food, fusion, Italian and French

Qui un esempio di casa in stile europeo
Here an example of European style
Questa strada più cinese, tante biciclette.
This street more Chinese, many bikes
Altro punto meraviglioso è il Bund, lungo il fiume che divide la vecchia Shanghai, Pu Xi,
dalla nuova Shanghai, Pu Dong, dove sono stati costruiti tutti i nuovi meravigliosi grattacieli.
Other incredible part is the Bund, along the river that divide the old Shanghai Pu Xi from the new one, Pudong with all the tall new skyscrapers.
Pu Xi
Pu Dong
Anche sul bund ci sono molti locali, ristoranti ed alberghi, c'è il famoso Peace Hotel, dove nell'epoca coloniale soggiornavano gli occidentali, ancora oggi arredato con i mobili originali e di grande fascino.
Along the Bund there are many restaurants and Hotels, the famous Peace Hotel where during the Colonial Era all the Westerns were staying, still furnished with original and charming furniture.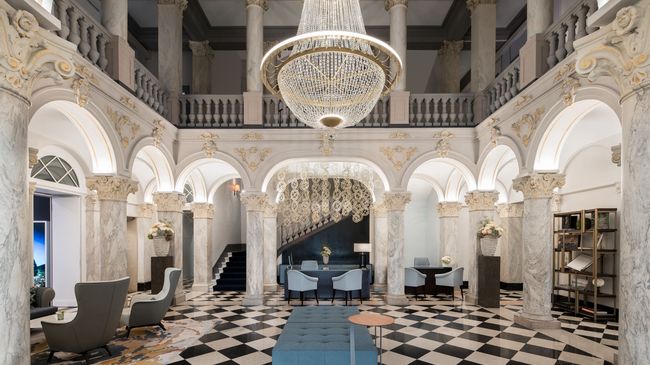 Uno dei Ristoranti più cool di Shanghai è il "M on The Bund" al settimo piano di un palazzo sul Bund: da qui la vista è bellissima, e questo è il posto migliore per godersi la skyline, specialmente la sera quando tutti gli edifici sono illuminati.
One the coolest restaurants is the "M on The Bund", seventh floor of a building facing the bund: from here the view is amazing and this is the best place to enjoy the skyline especially at night when all the building are lightened.
M
è un ristorante australiano, cucina occidentale fusion, molto di charme, arredato in stile franco- coloniale.
M is an Australian restaurant, fusion Western food, very charming atmosphere, furnished in French-Colonial style.

Con una bellissima terrazza che domina la città.
With a beautiful terrace overlooking the city.

Famoso il brunch della domenica.
Famous the Sunday brunch.