Sono pigra e odio la ginnastica ma so che dovrei farla...come posso risolvere questa questione?
Mi sono iscritta molte volte a tante palestre, mai andata, soldi buttati, perciò non penso abbia senso ripercorrere questa strada..
Mi sono resa conto però che posso fare qualcosa anche dalla mia amata scrivania, gratis e senza dover uscire...il web e' pieno di video che mi aiutano: Zumba dance, addominali da scrivania, stretching da scrivania...
I'm really lazy and hate the gym, but I know I should do it...how can I solve this problem?
I have had memberships at so many gyms, but...never gone, money down the drain; therefore, I do not think it makes sense to go down this road...
However, I realized that I can do something even from my beloved desk for free and without having to go out...the web has plenty of videos that are a big help: Zumba dance, abdominals to do at your desk, desk stretching...
qui qualche link :
here are a few links:
esseresani pianetadonna
(addominali in ufficio/
abs in the office!
)
wellnes
stretching-da-ufficio-per-ritrovare-benessere-alla-scrivania, basta seguire la lezione su You Tube
wellness, office stretching, you have just to follow the lessons on You Tube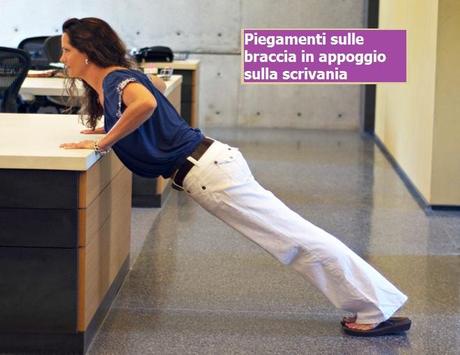 www.piuvivi.com
un vero tutorial di stretching /
a real stretching tutorial
e la Zumba dance, fatta in salotto guardando il video al computer, economico e divertente

and Zumba dance, done at home while watching the video from your pc; cheap and fun
Dai, è la volta buona, cominciamo!
Come on, this is the right time so let's start!